DIRECTIONS: 
Head to the Meadow Event Park, Enter through Gate 3
The Farm Bureau Building is right in front of you (the big white one) 
For the Kickoff & Awards dinner, go to the A (Right) Side.
For the Tradeshow, go to the B (Left) Side
Countdown until the Conference
Thursday 4/13
Friday 4/14
Tradeshow 10am – 5pm

Education 8:30a – 5:30p (see below)
Saturday 4/15
Tradeshow 9am – 3pm

Education 8:30a – 3:30p (see below)
Other Events to Check Out!
Wednesday, April 12
Thursday, April 13
Collision P.R.E.P. – Professional Repairer Education Program
There will be classes throughout the day Friday and Saturday for you to select and choose based on your interests and needs.  Every person in the modern repair facility will be engaged, informed and challenged by a slate of Nationally-known and recognized speakers.
There are also two Panel Discussions, engaging in the discussion of Electric Vehicle repair and management, as well as a Repairer to Repairer panel reviewing current industry topics, issues and opportunities while navigating the future of collision repair.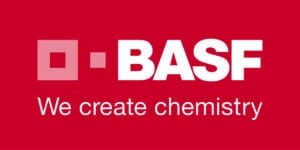 SILVER SPONSORS
Accudraft
ALLDATA
Auto Shop Solutions
Capital Collision Equipment
Hertz
Intrepid Direct
OEConnection
Opus IVS
Polyvance
ProColor Collision
Reliable Automotive Equipment – RAE
Spanesi Americas
EDUCATION SPONSOR
AirPro Diagnotics
Uber and Lyft available to the event.